Is the art lost?
From the 20 until 23 of June we have the chance to visit FestiArte in Marbella in Alameda Park. Why this event is special? Well, you can find unusual art, artists from all around the world and feel the atmosphere of art which is going out to the street to be closer to people.
📷 Edilson Salazar Lopez
🎤 Joanna Mielcarek
I was impressed by all of them, but there were some, which pay much more of my attention. 
The next one was MICHÉLE LEHMANN from France, she is painting the people from their back, so we can not see their faces, what makes it very mysterious, thanks to that people can create their stories and use imagination. 
ZARVAHE JUDITH the artist, which dances flamenco, she presented us her very enjoyable and funny show "One Night in Marbella" together with her shy friend Carolina, you should see it on our Facebook fan page! 
First was ROBERTO REULA, who is creating the sculptures of little adult people, he finds his inspiration on the nudist beach where the people are not shy and embarrassed about being naked.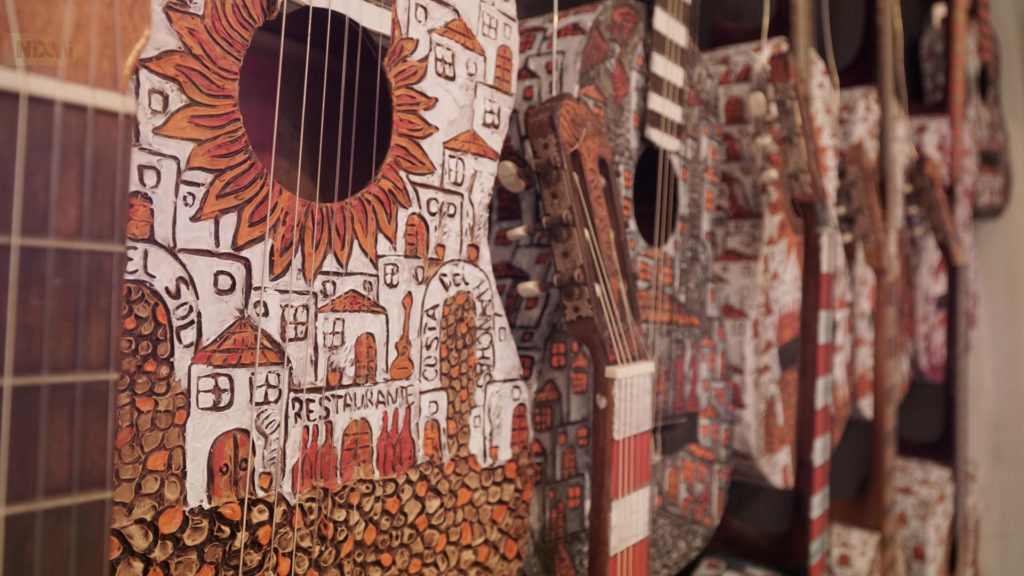 Another artist RAFA ABDON from Valencia is doing the art from the glass, which is very impressing. He usually does heads and hands, inspired by the Mexican Day of the Dead. 
I met also KITTY SANTANGELO, which is doing contemporary art, she finds her inspiration from the Arabic culture and painting amazing colorful doors. 
I had a chance to met the people, who do the art of recycling materials. SERGIO MONTERO told me that now the name of that is UPcycling, because it is more than only recycling. As we know, there is a lot of plastic and rubbish in our oceans, in the sea, inside of the fishes which we eat, they contain a lot of it… It is amazing that there are people, who through art want to raise the awareness and stop people of destroying our World! They make art from everyday objects, cans, and I think the most incredible, from guitars. 
The last but not least was Johnatan "DOGER" a very talented man, who does graffiti. When you have a walk around Malaga, for sure you can pass and see his mural the Flamenca, next to the bar El Pimpi. 
Coming back to our question, do you think that art is lost?
Thanks to this kind of events, festivals, and artists for sure not! Maybe some trends are changing, improving, developing, but for sure we will not let art to be lost. Thank you very much, JAVIER ROMÁN, for this incredible experience and organizing the FestiArt. Do not miss your chance and visit Marbella this weekend.