Deprecated: ¡La función tribe_get_view ha quedado
obsoleta
desde la versión 5.13.0! Usa On version 6.0.0 this function will be removed. Please refer to
https://evnt.is/v1-removal
for template customization assistance. en su lugar. in /hosting/www/nixmi.com/public/wp-includes/functions.php on line 5379
NiXQuedada #Monegros2020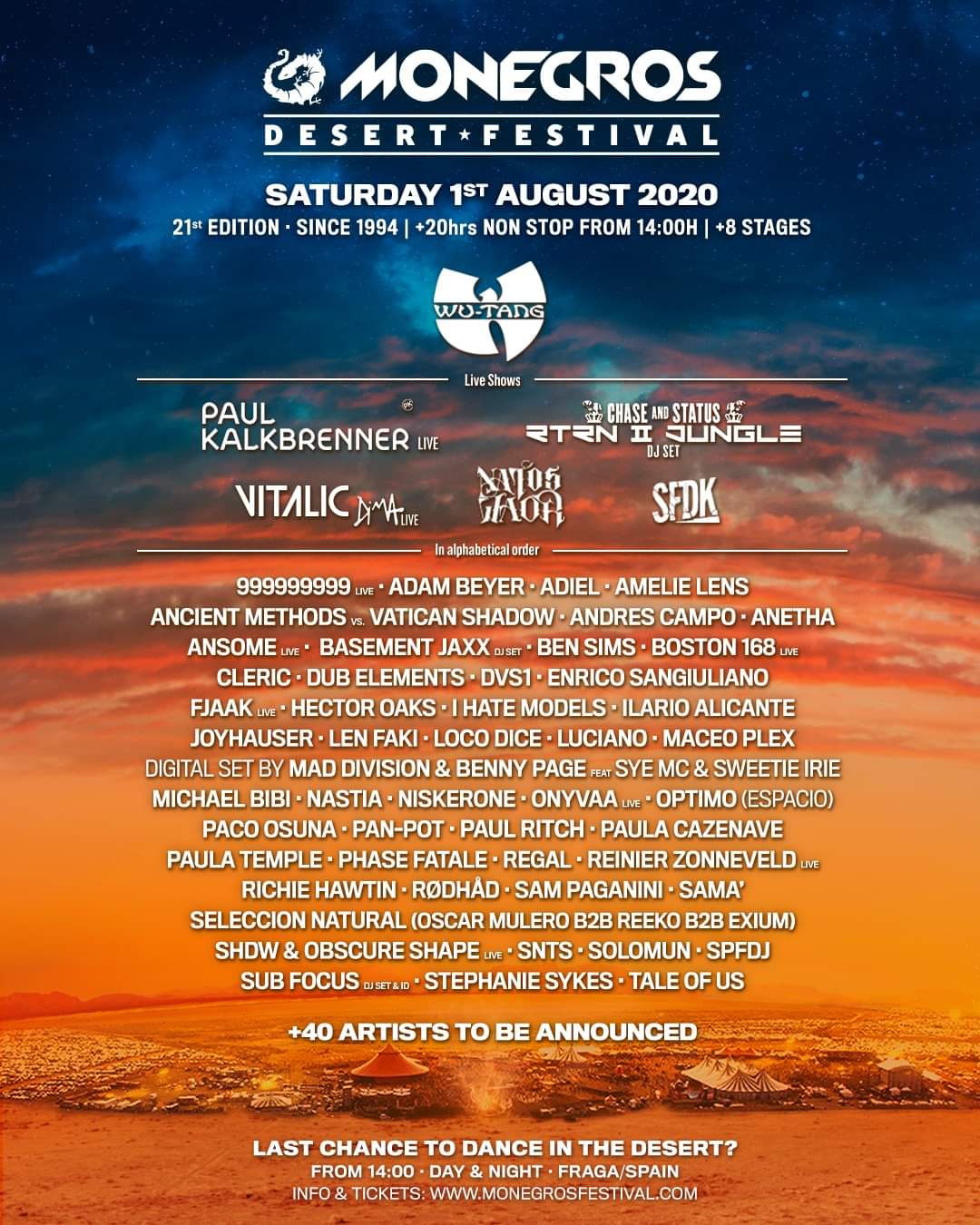 Únete a nuestro grupo de WP 👇https://chat.whatsapp.com/KYo9nduoprz5GYDnSBOosY
¡MONEGROS DESERT FESTIVAL vuelve una vez más al desierto! Será el próximo 1 de Agosto de 2020, con una experiencia extrema de más de 20 horas.
Entradas a la venta en: www.monegrosfestival.com
MONEGROS DESERT FESTIVAL is back into Monegros desert! It will be next Saturday 1st of August 2020, in a +20h extreme experience.
Tickets: www.monegrosfestival.com
Monegros Desert Festival
1st of August, 2020 – 14:00
+20h Festival
Fraga, Huesca
#MDF2020
‼️ CANCELACIONES ‼️
Si cancelas hasta 5 días antes de este evento es ¡Gratis! Si no te presentas, llegas tarde o cancelas después de 5 días no se ofrecerá ningún reembolso.
¿PREGUNTAS?
📲 WhatsApp +34 655 08 39 02