Deprecated: ¡La función tribe_get_view ha quedado
obsoleta
desde la versión 5.13.0! Usa On version 6.0.0 this function will be removed. Please refer to
https://evnt.is/v1-removal
for template customization assistance. en su lugar. in /hosting/www/nixmi.com/public/wp-includes/functions.php on line 5379
👩‍🎓 UmaGoesHard // SAB.18.ENE
2020-01-18 @ 23:00

-

2020-01-19 @ 04:00

CET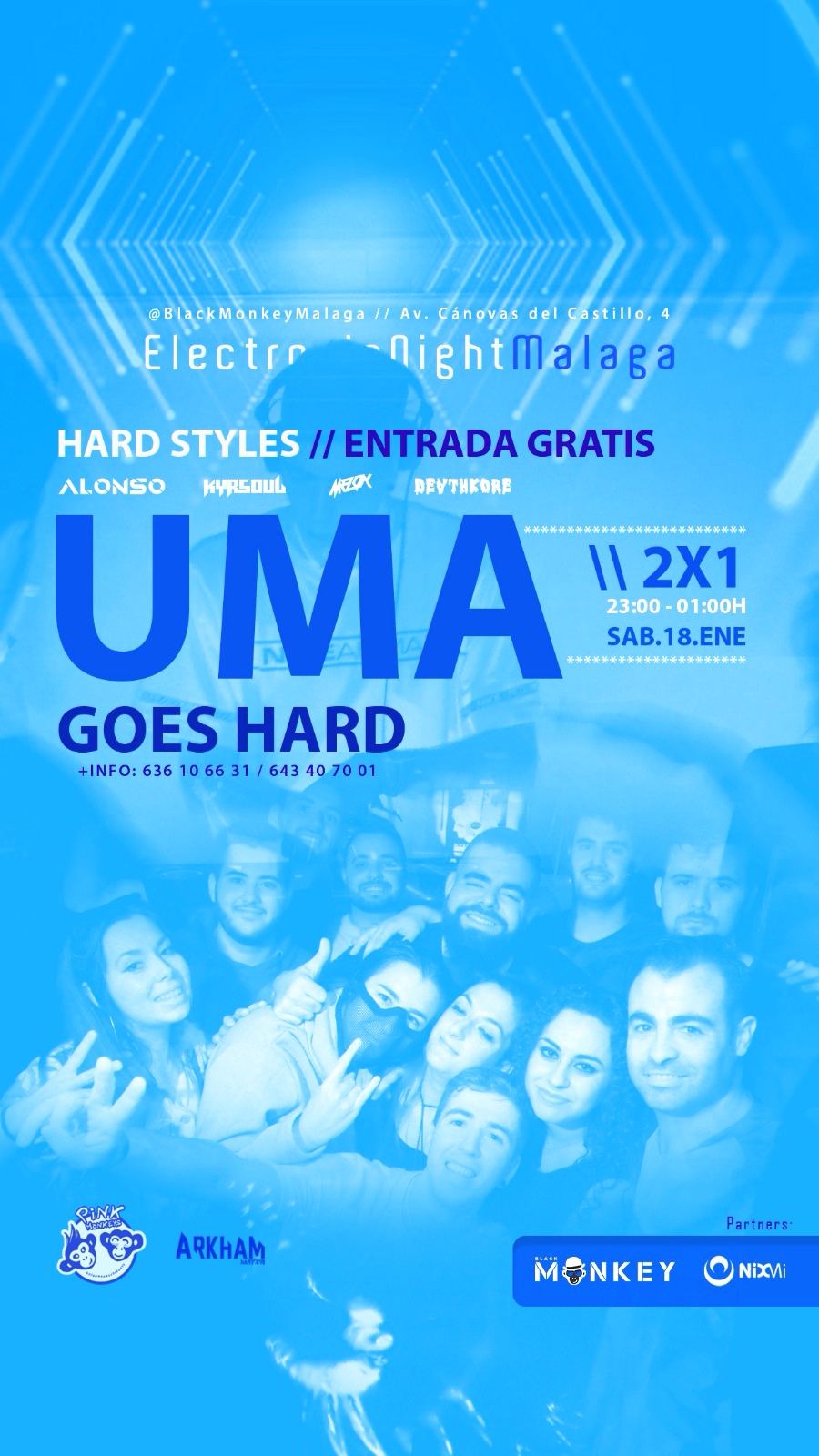 🎉 SATURDAY JANUARY 18, 👩‍🎓 @umagoeshard is #FREE ⚡.
No stamp, no lists, no trap or cardboard!.
🆓 We want to reward the loyalty of our people and invite everyone to know our party! Limited capacity, come soon!.
🥂 2×1 in glasses from 23 to 01h 😎.
In the cabin the most buzzed djs in Malaga! 🎧 @ deathkoredj 🎧 @ kyrsoulmusic 🎧 @ meloxmusic and 🎧Alonso (special session 34 bday)!.
Organized by @pinkmonkeysevents
& @arkham_hardclub.
#hardcore #Hardstyle #electronicmusic #malaga #torremolinos #benalmadena #fuengirola #costadelsol #music #party
‼️ CANCELACIONES ‼️
Si cancelas hasta 5 días antes de este evento es ¡Gratis! Si no te presentas, llegas tarde o cancelas después de 5 días no se ofrecerá ningún reembolso.
¿PREGUNTAS?
📲 WhatsApp +34 655 08 39 02